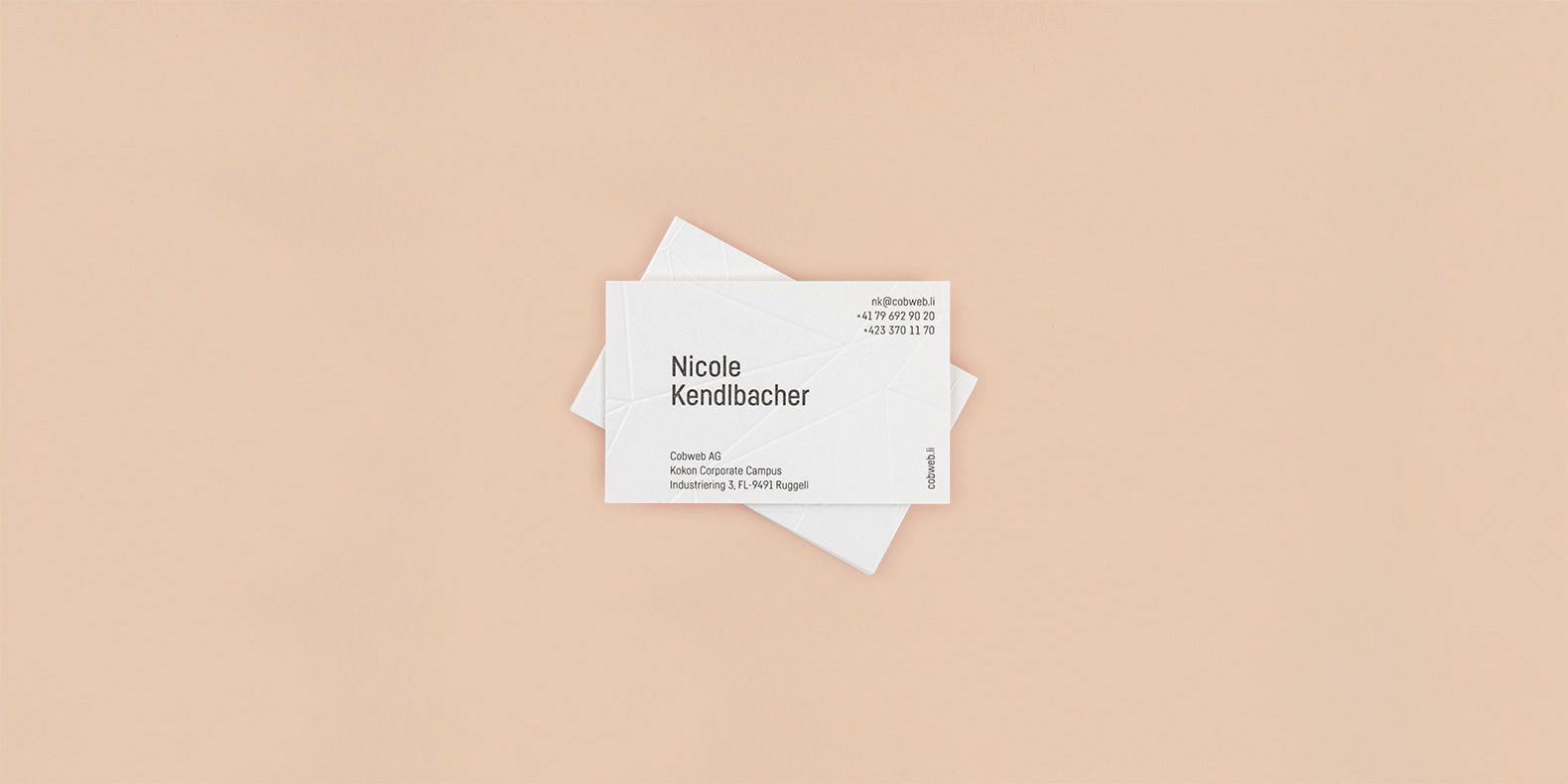 The newly founded financial and strategic management company Cobweb asked us to develop their corporate design from the ground up. We produced all relevant printed materials and their website.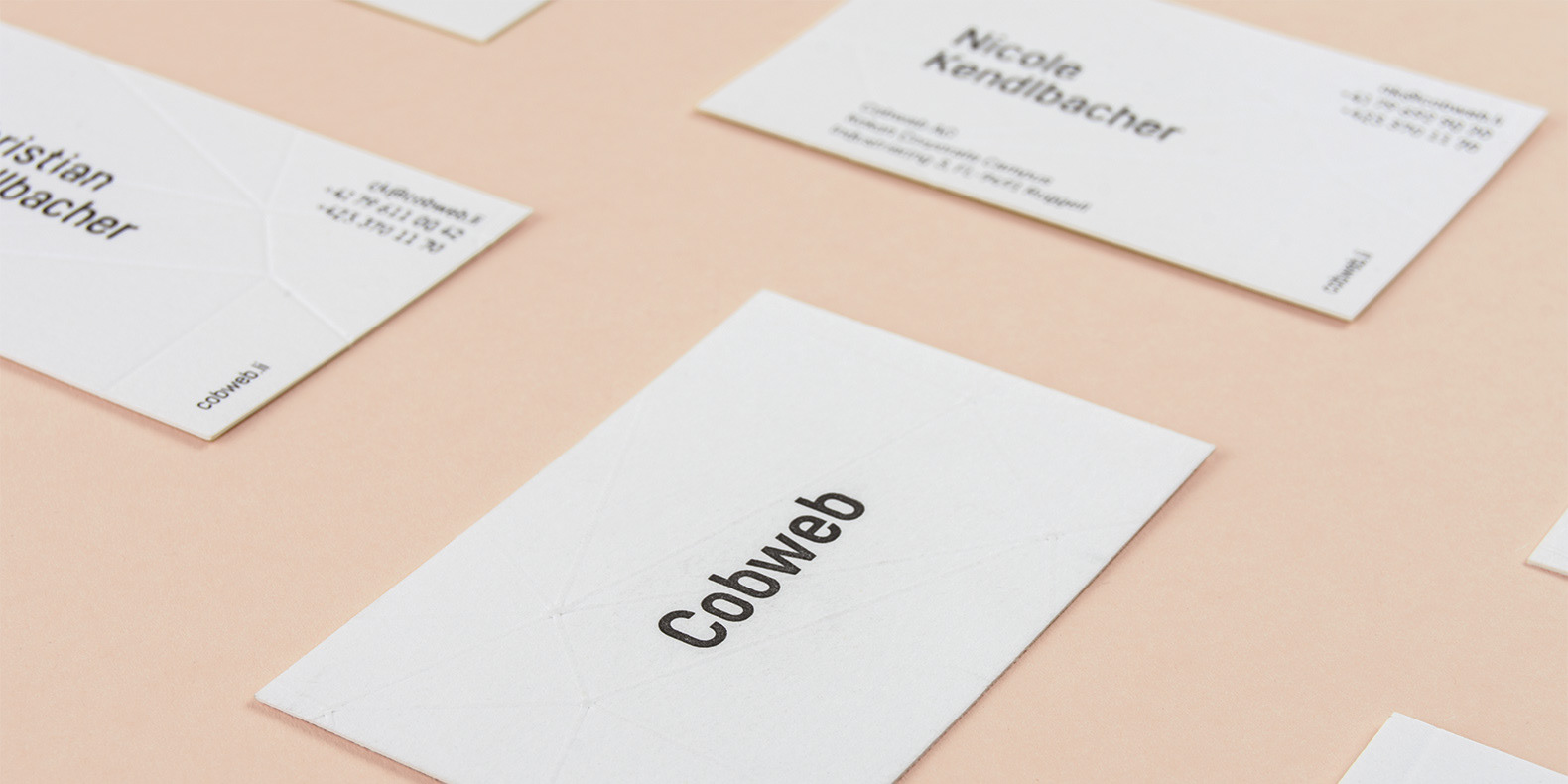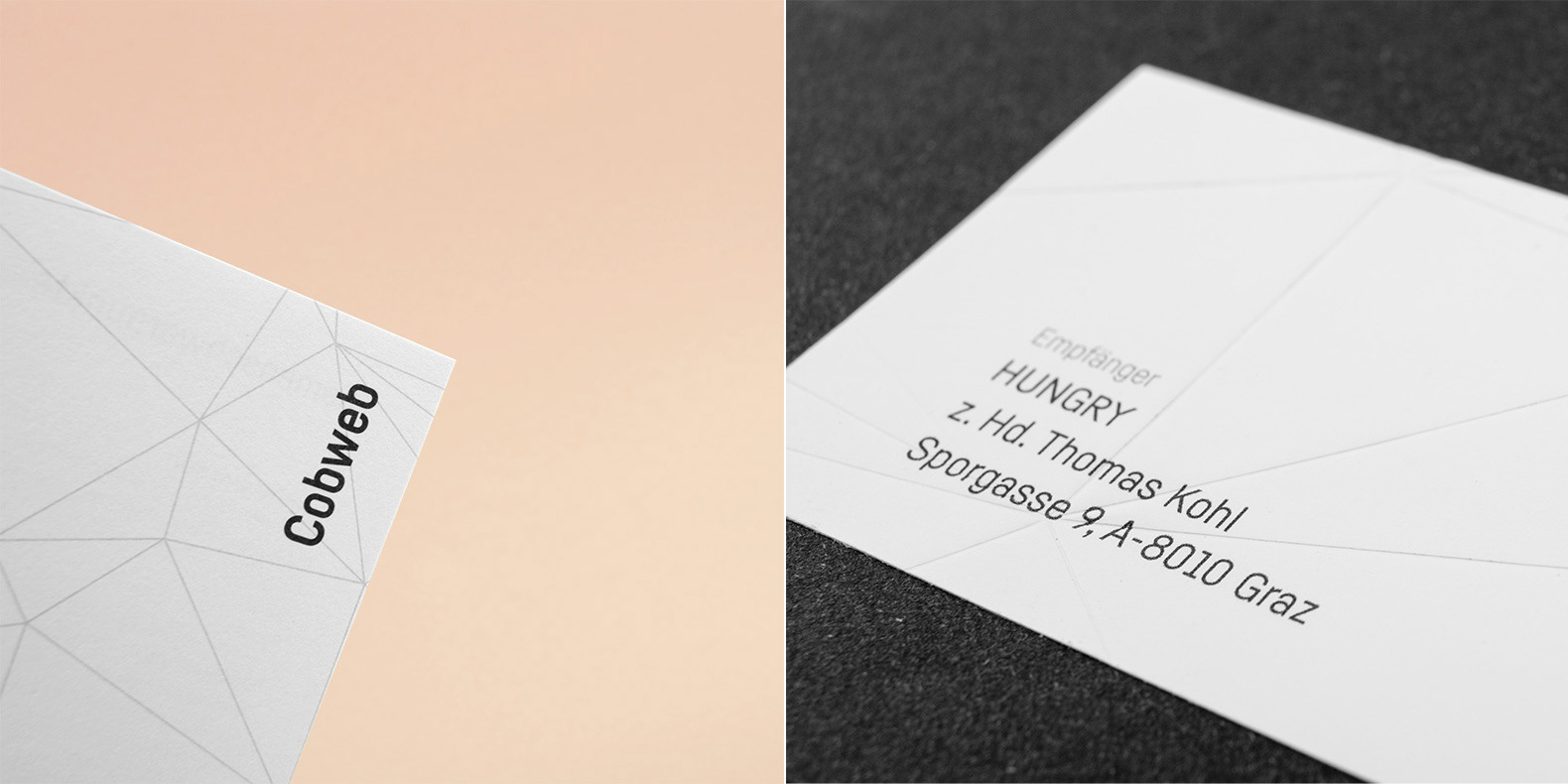 Cobweb is a newly founded company based in Liechtenstein. They focus on financial and/or strategic guidance for small and mid-sized companies. Since Cobweb was new to the market we were asked to conceive and create their corporate design from the ground up. This included everything from the logo to printed materials like their business cards and their website. The desired look should convey a sense of value and quality.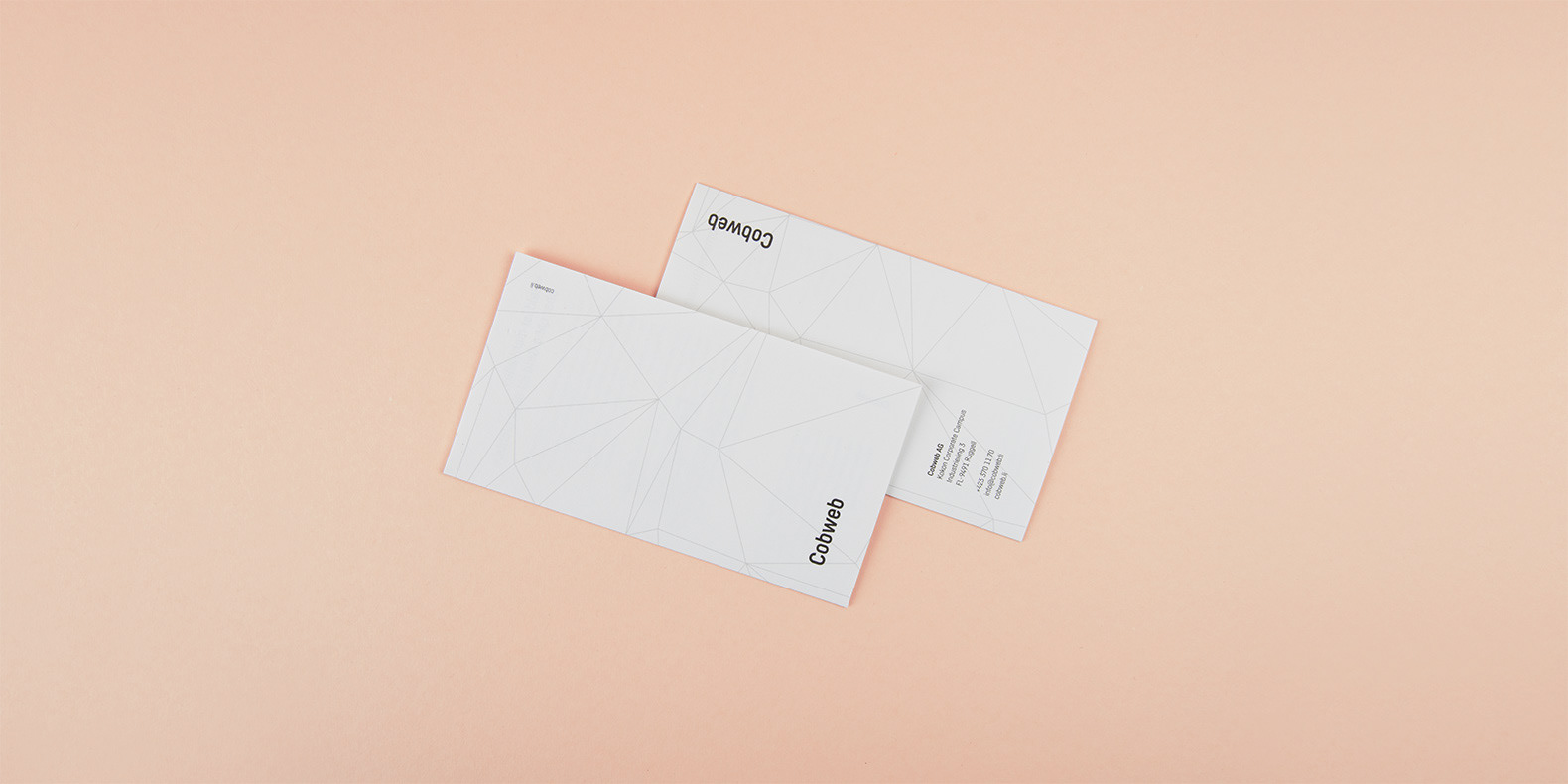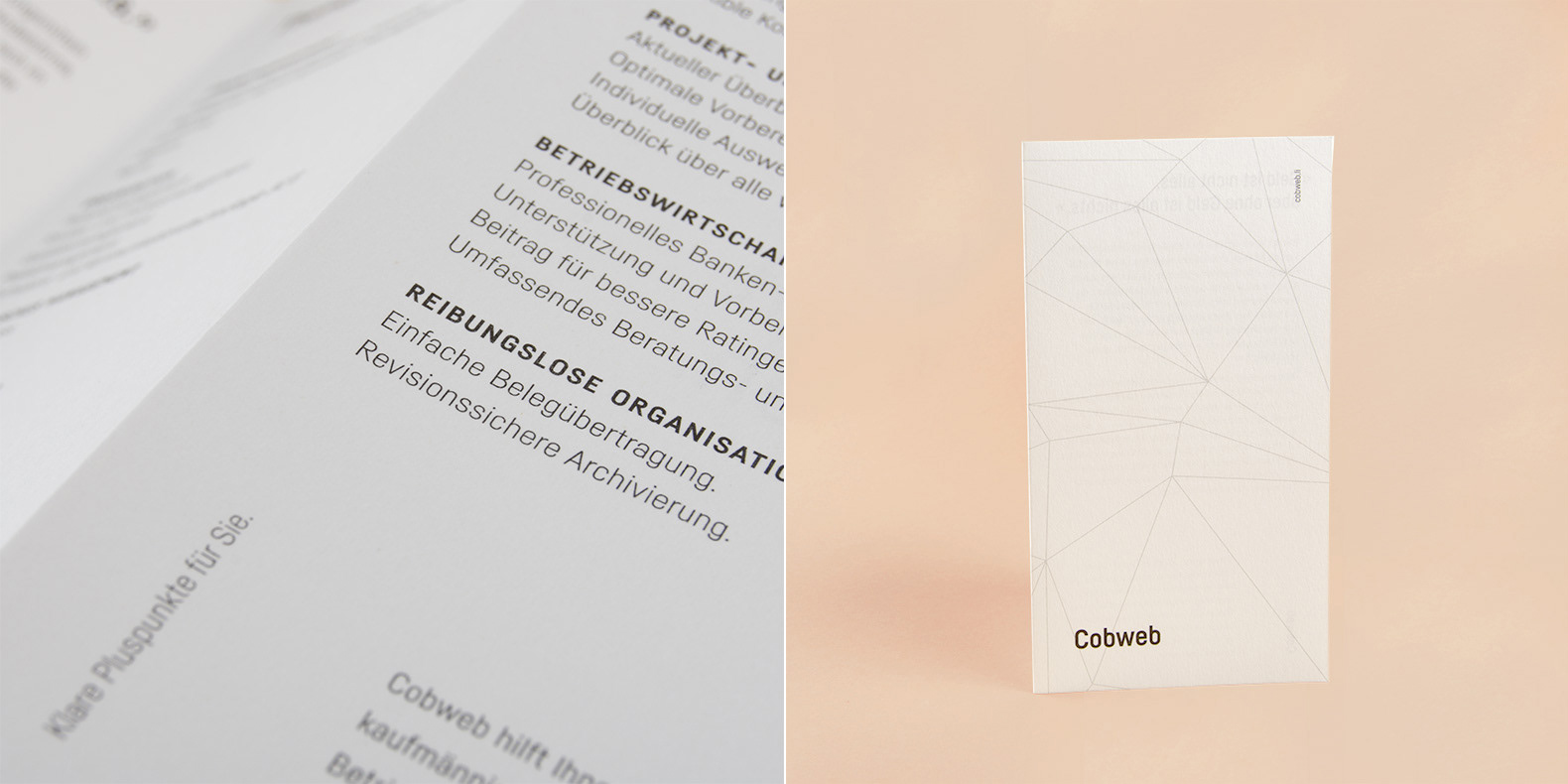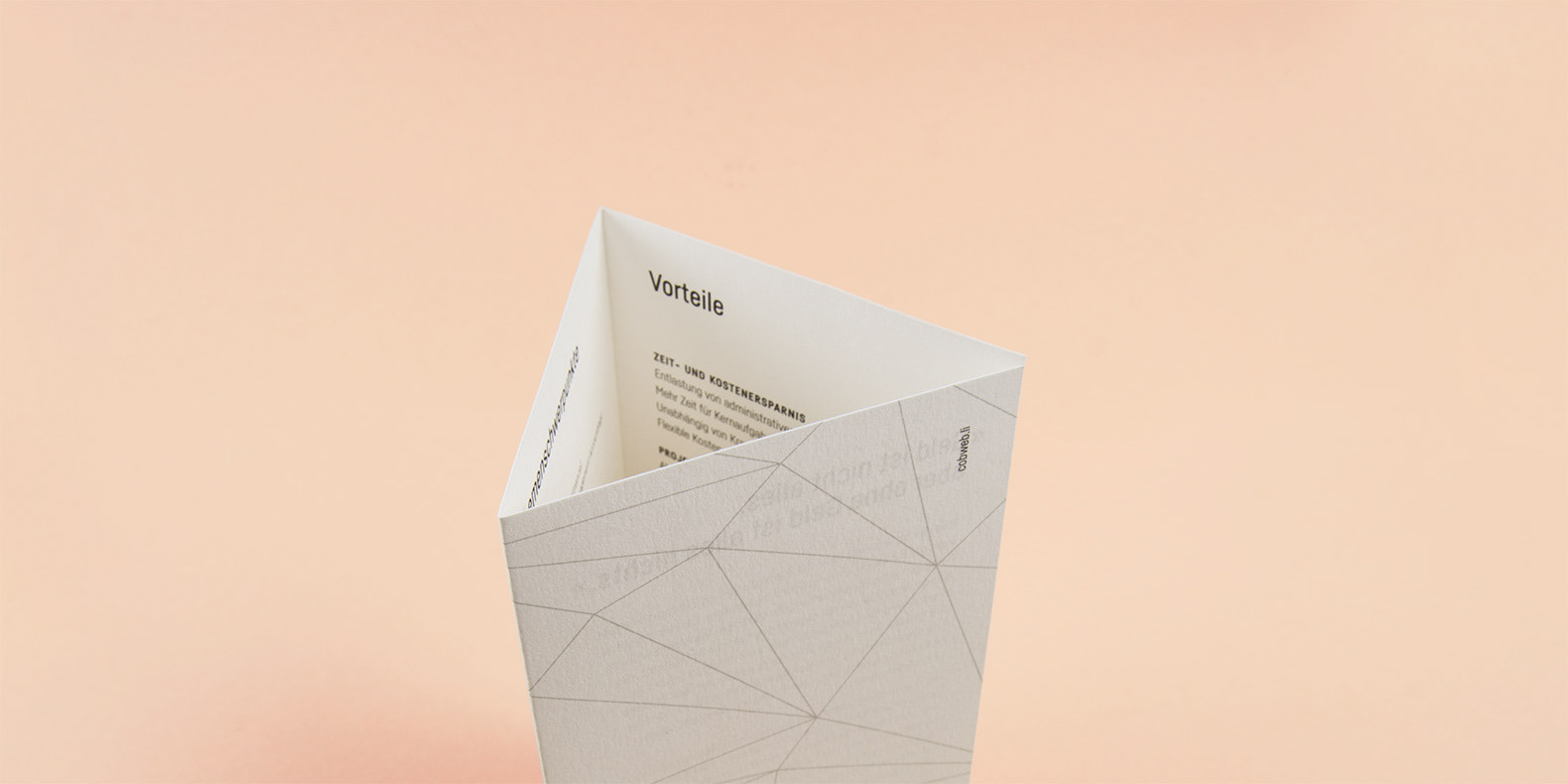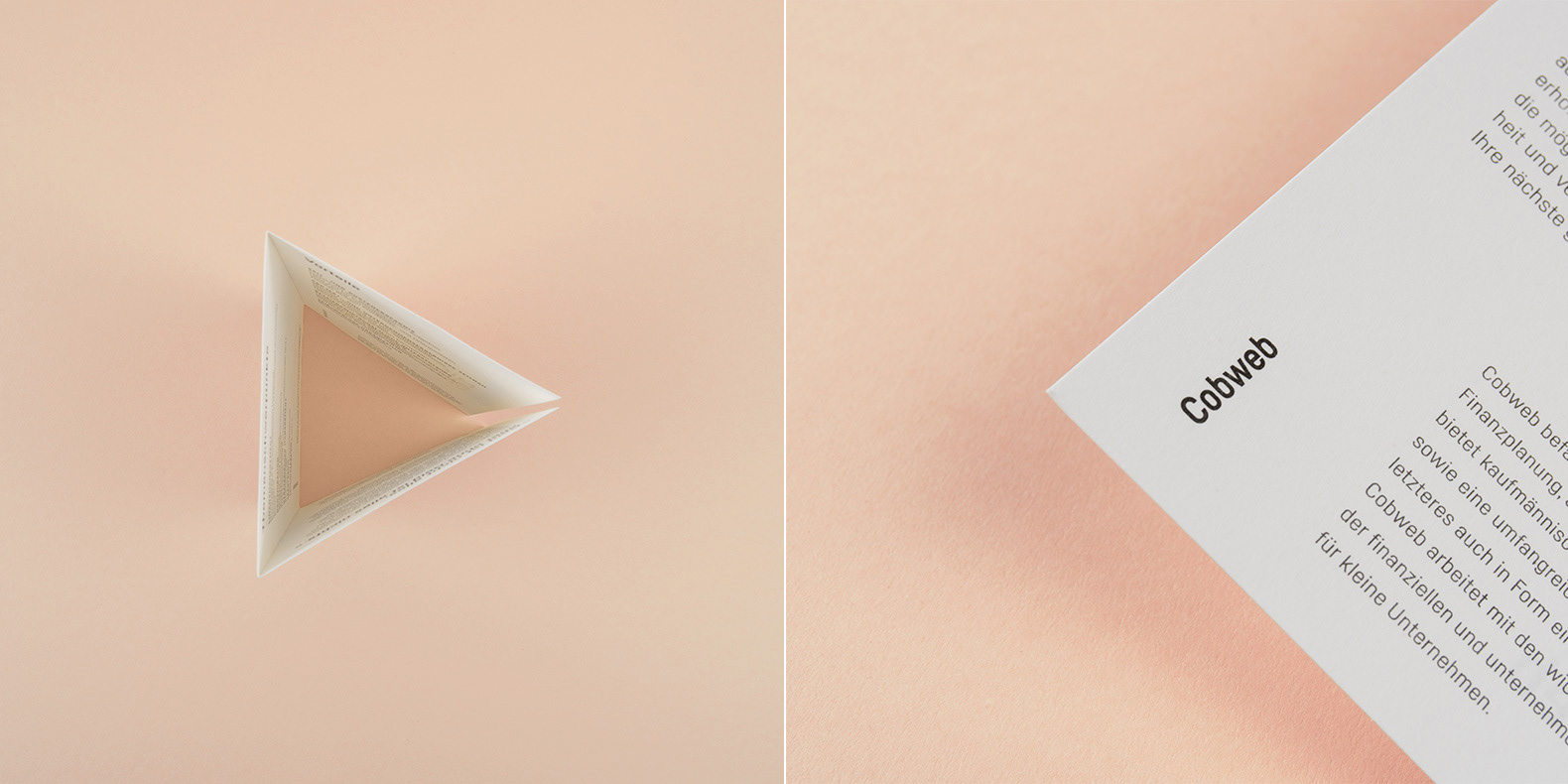 We came up with a clean and bold wordmark as the main element with supporting geometrical patterns representing the stylised cobweb. These patterns were either printed in pale grey or blind embossed depending on the purpose. The monochrome color palette makes the stationery elegant and restrained. Details like the Japanese sew binding for the booklets or the pre-printed multi-purpose stickers make Cobweb's corporate design elegant and yet flexible.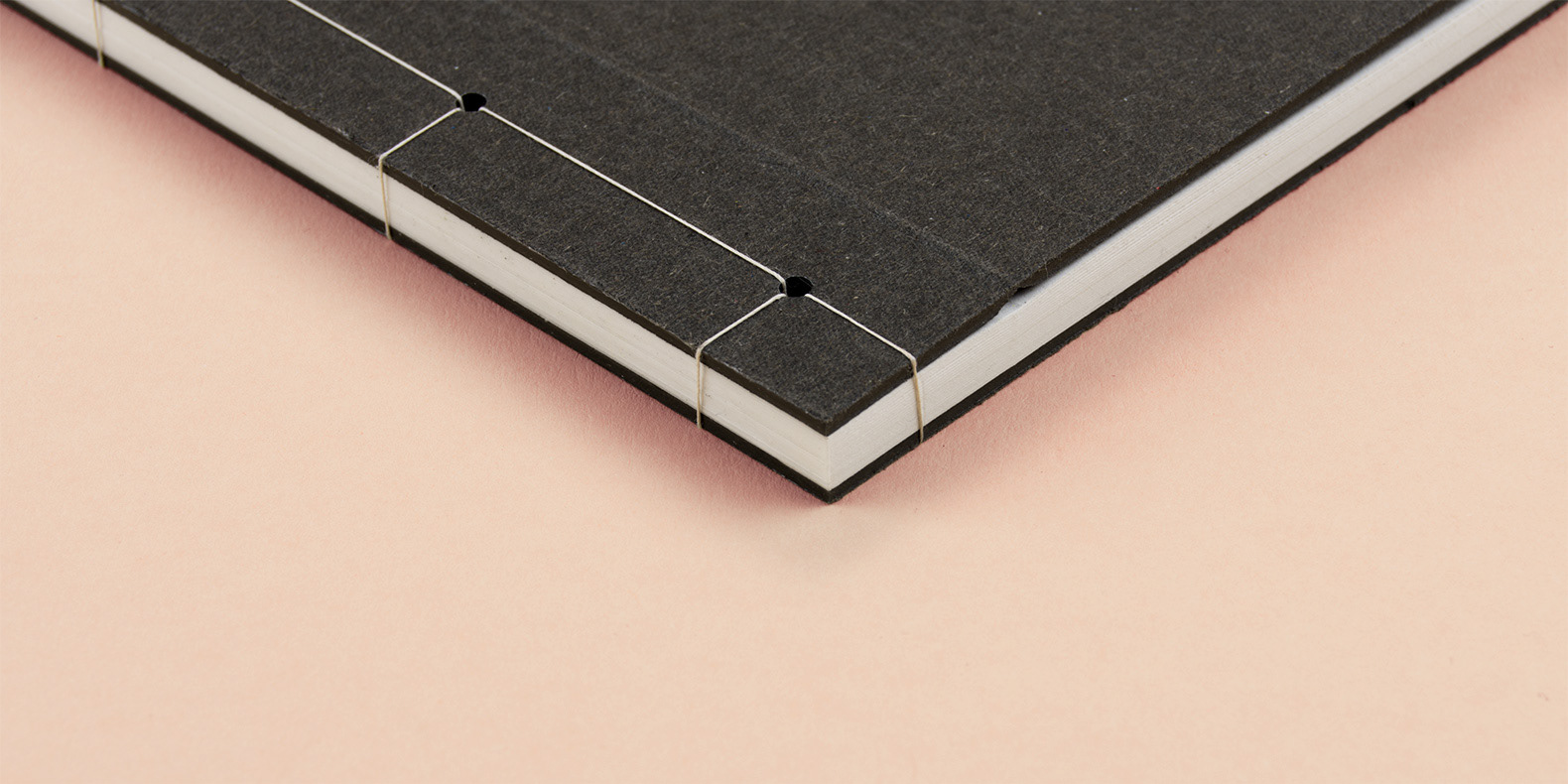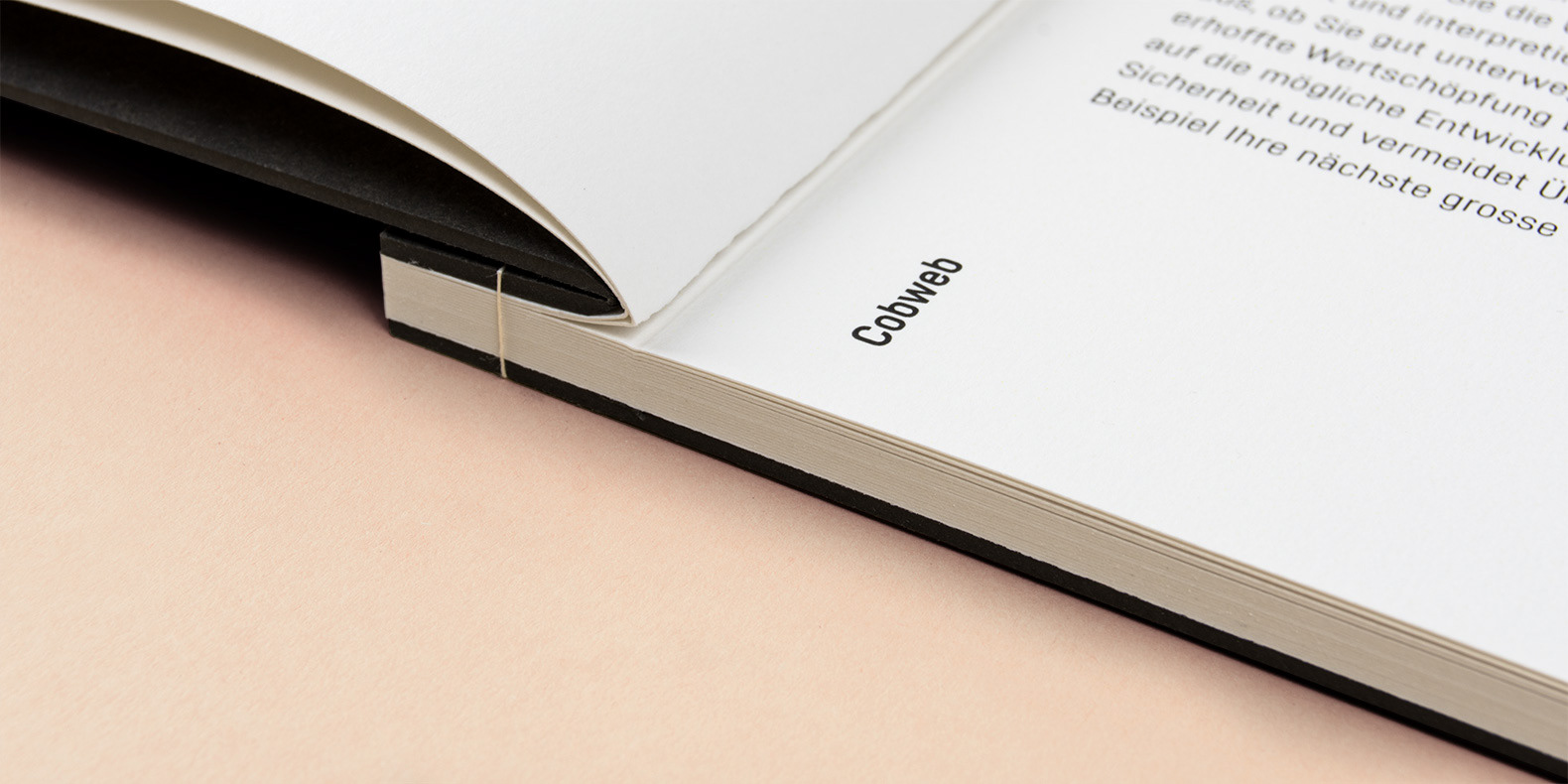 The website should give visitors an idea of what Cobweb could do for them with just a few clicks. The clean design features a clockwise navigation. The whole site was meant to be an endless loop that you could walk through either by clicking on the navigation or scrolling through the site. On mobile devices you could also navigate through the responsive site by simply scrolling or by only using your thumb.