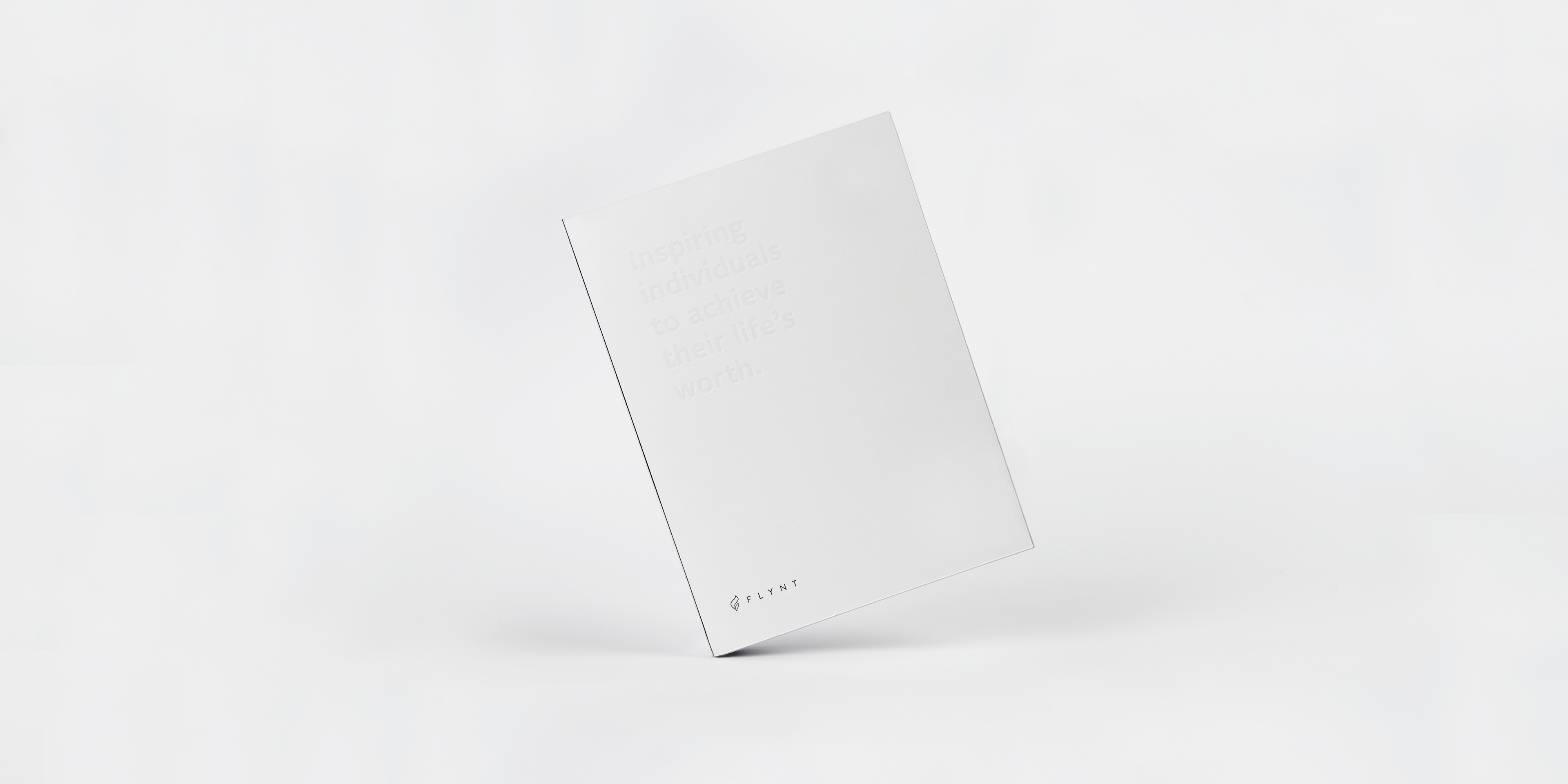 Editorial & Packaging Design
To portray the Swiss fintech start-up FLYNT we designed a book based on their company presentation. The book was handed over to potential clients at one of their first major events.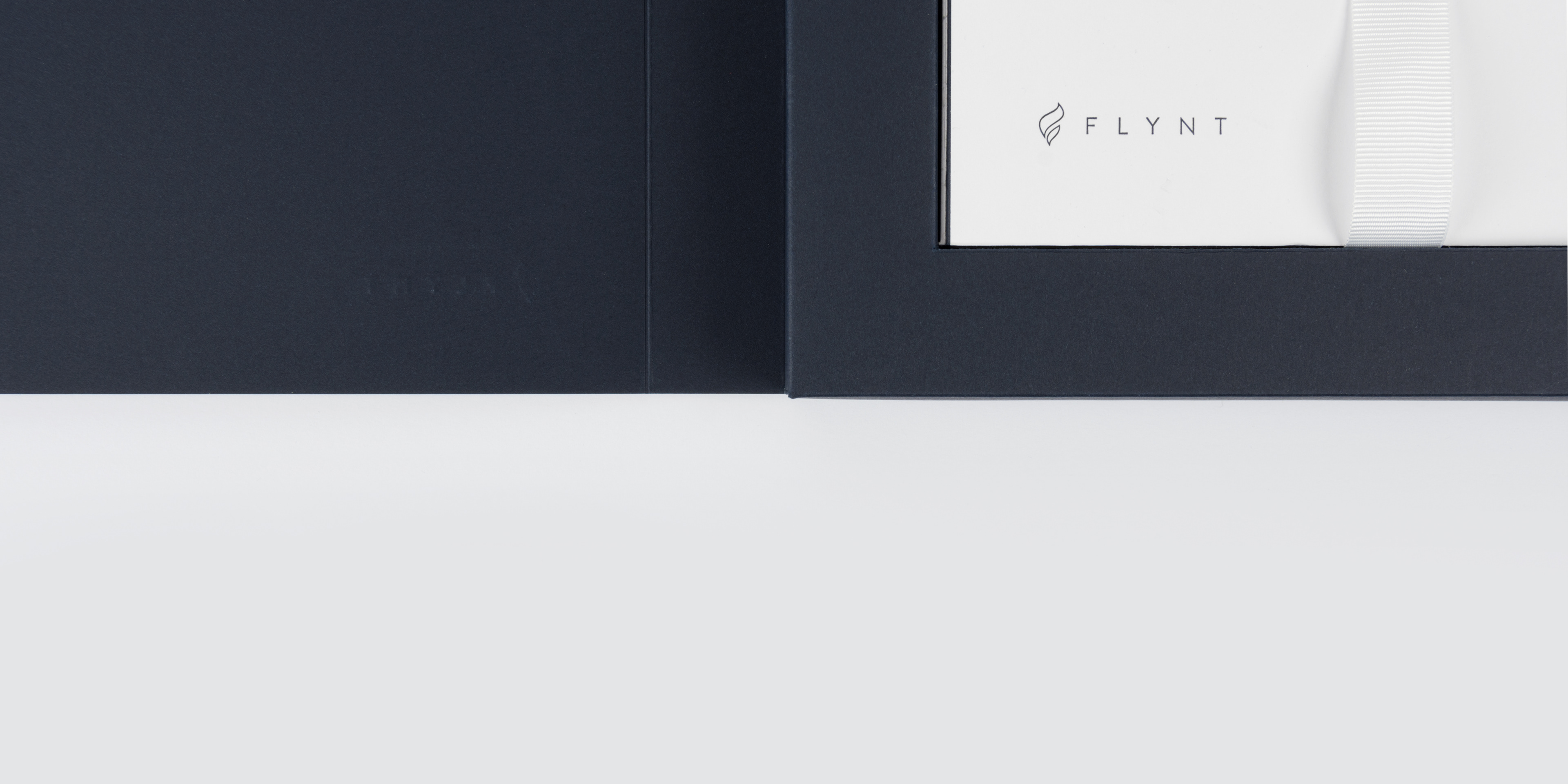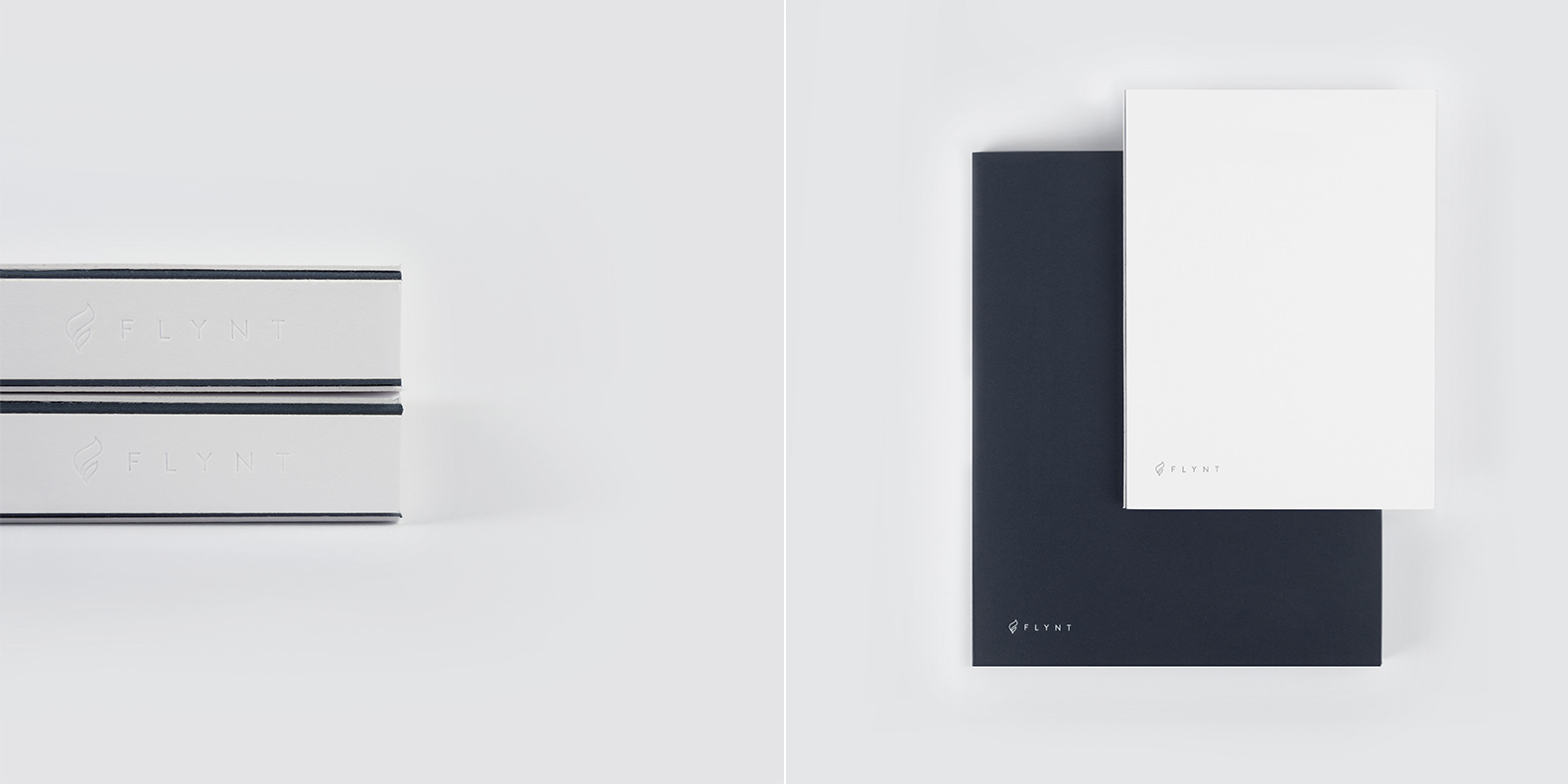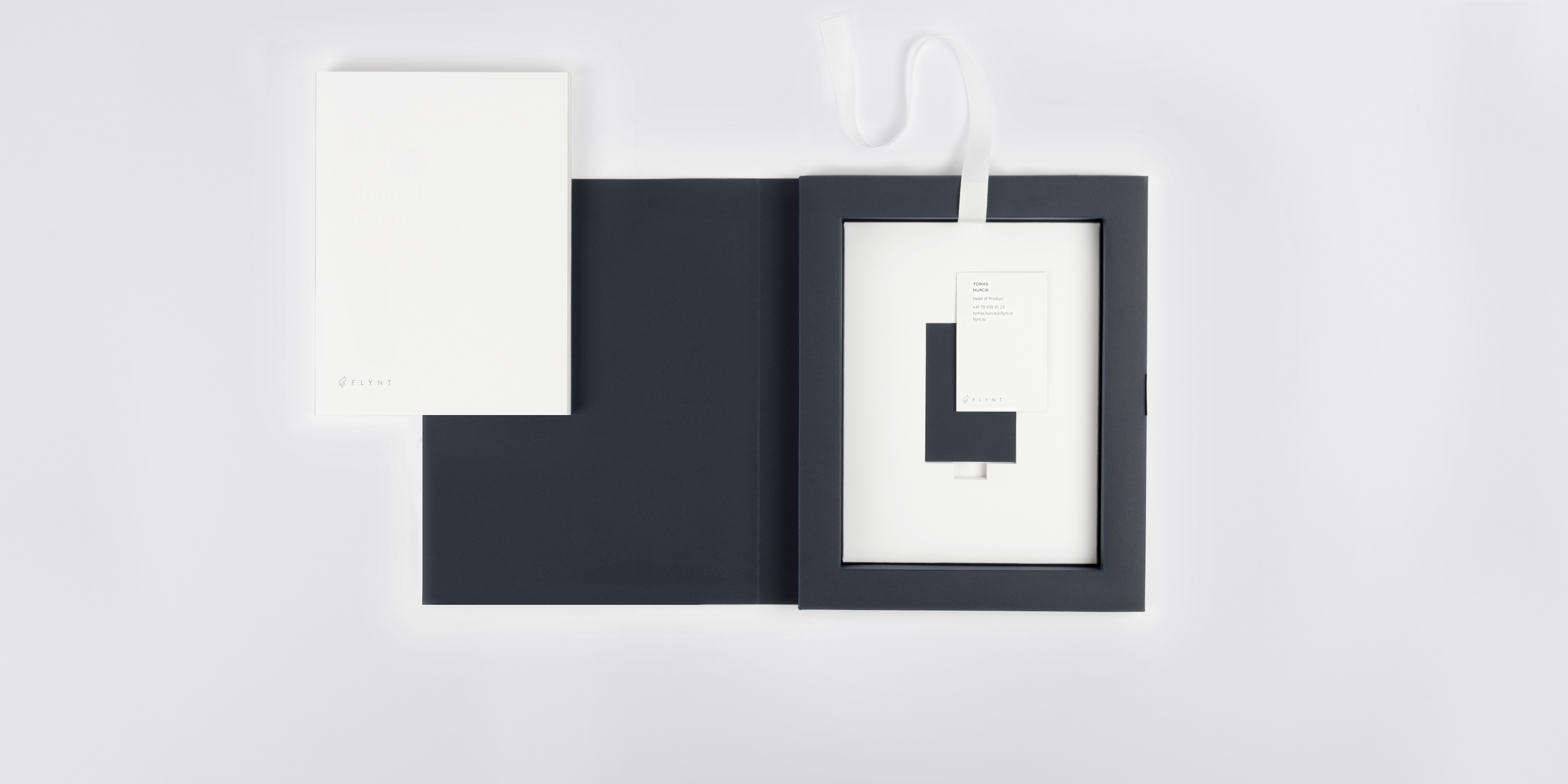 The fintech start-up FLYNT is based in Switzerland. Their products should address a financially strong audience. Therefore, the company presentation was transformed into a unique and high-quality book which was given to their potential clients at one of FLYNT's first major presentations. Quality and classiness of the final product were most important for our client.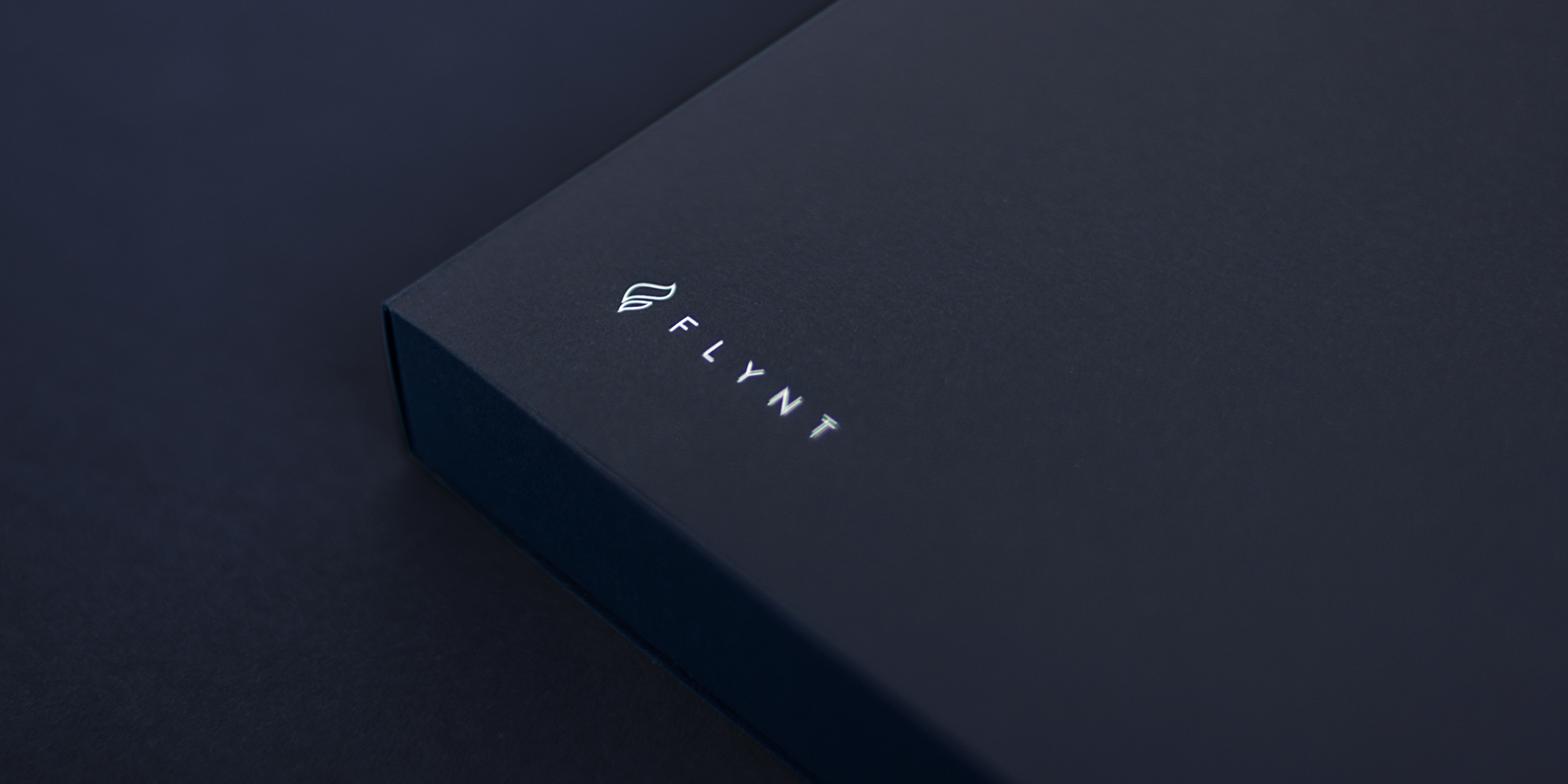 Details like the manual sewn binding and the use of high-quality materials make the book an exclusive and unique product. The hand-bound book features a Swiss brochure, the cover was laminated three times and blind embossed. Hand-drawn illustrations of some of the company's employees inside the book give it a personal touch.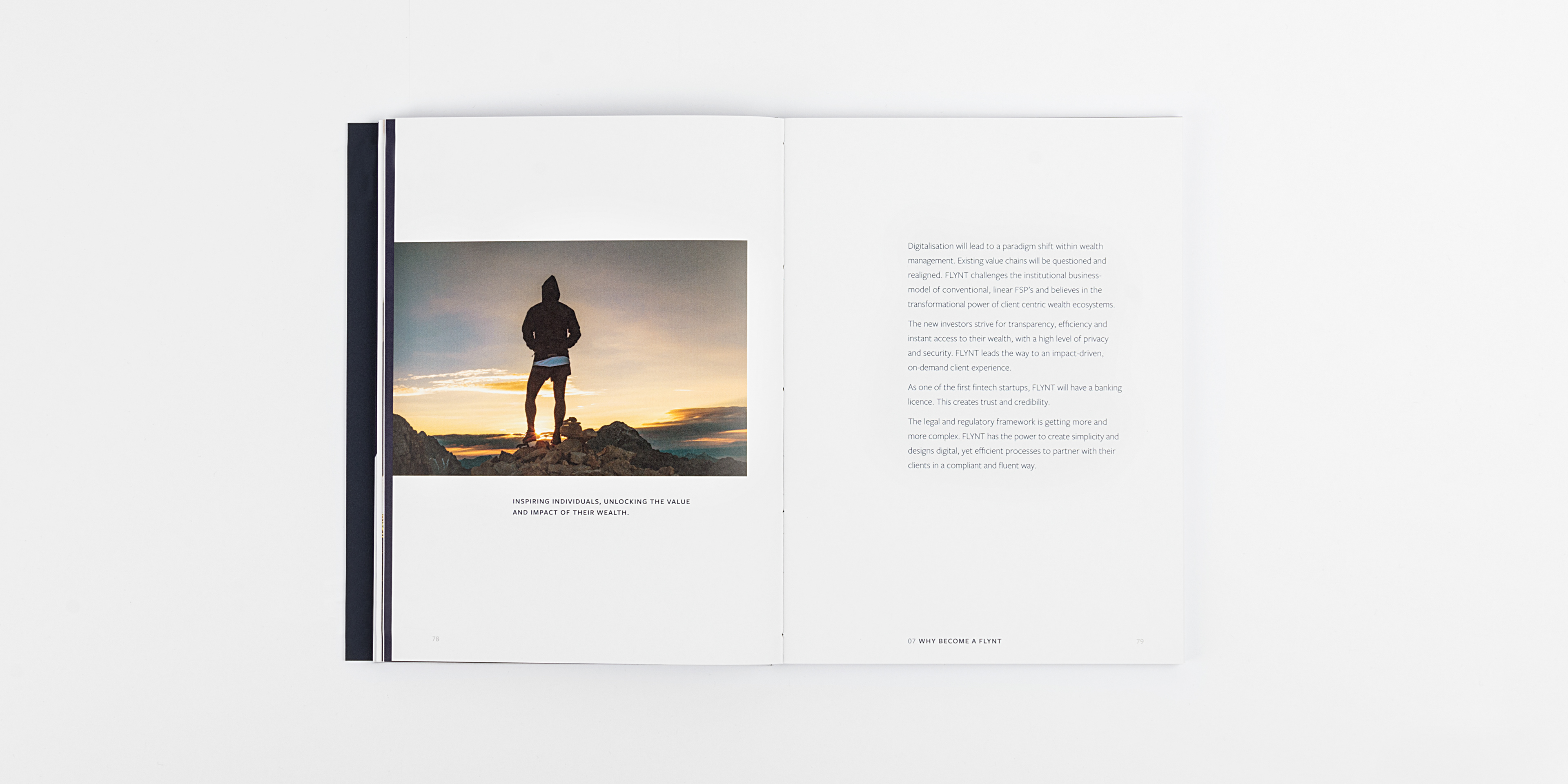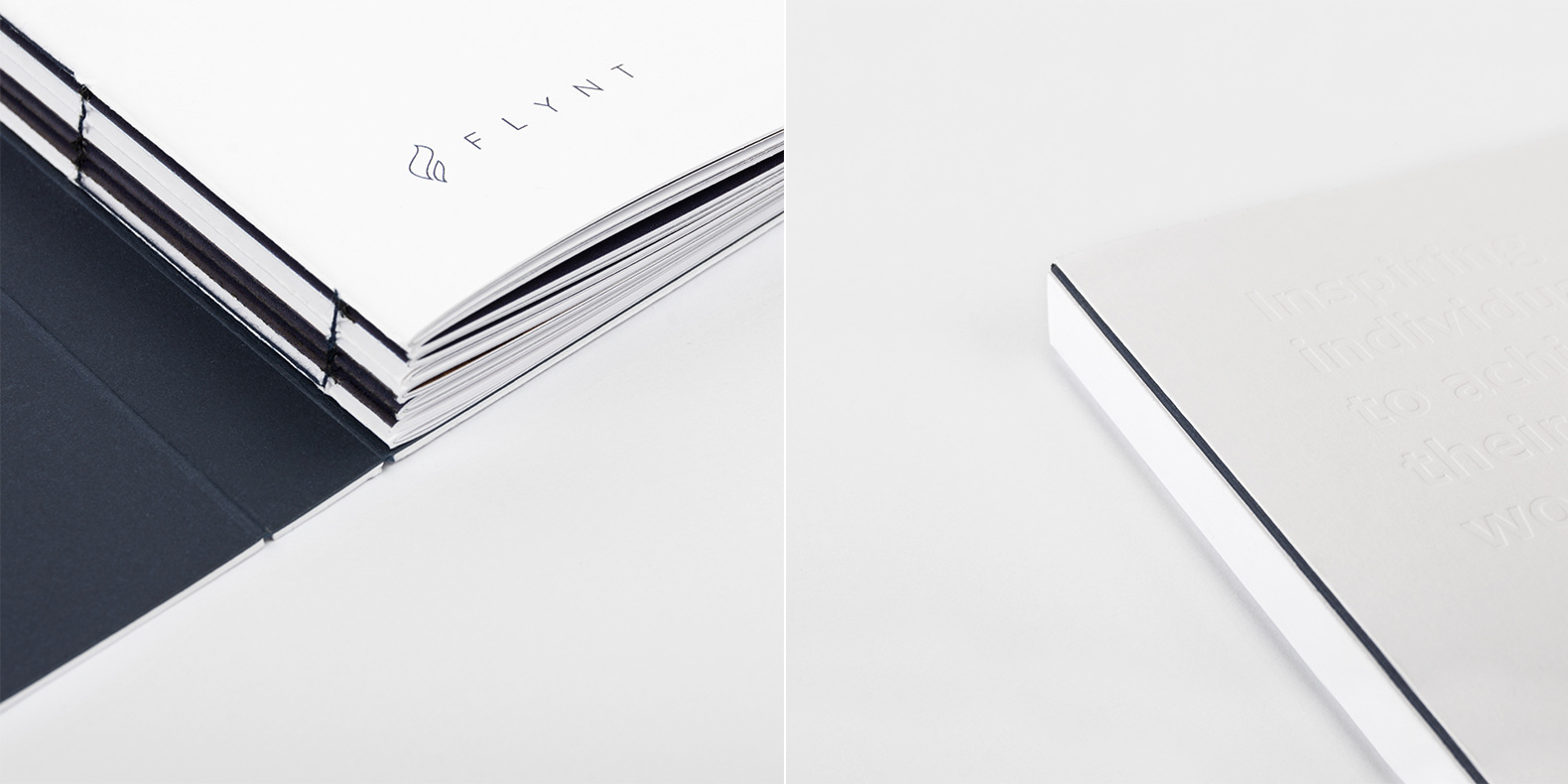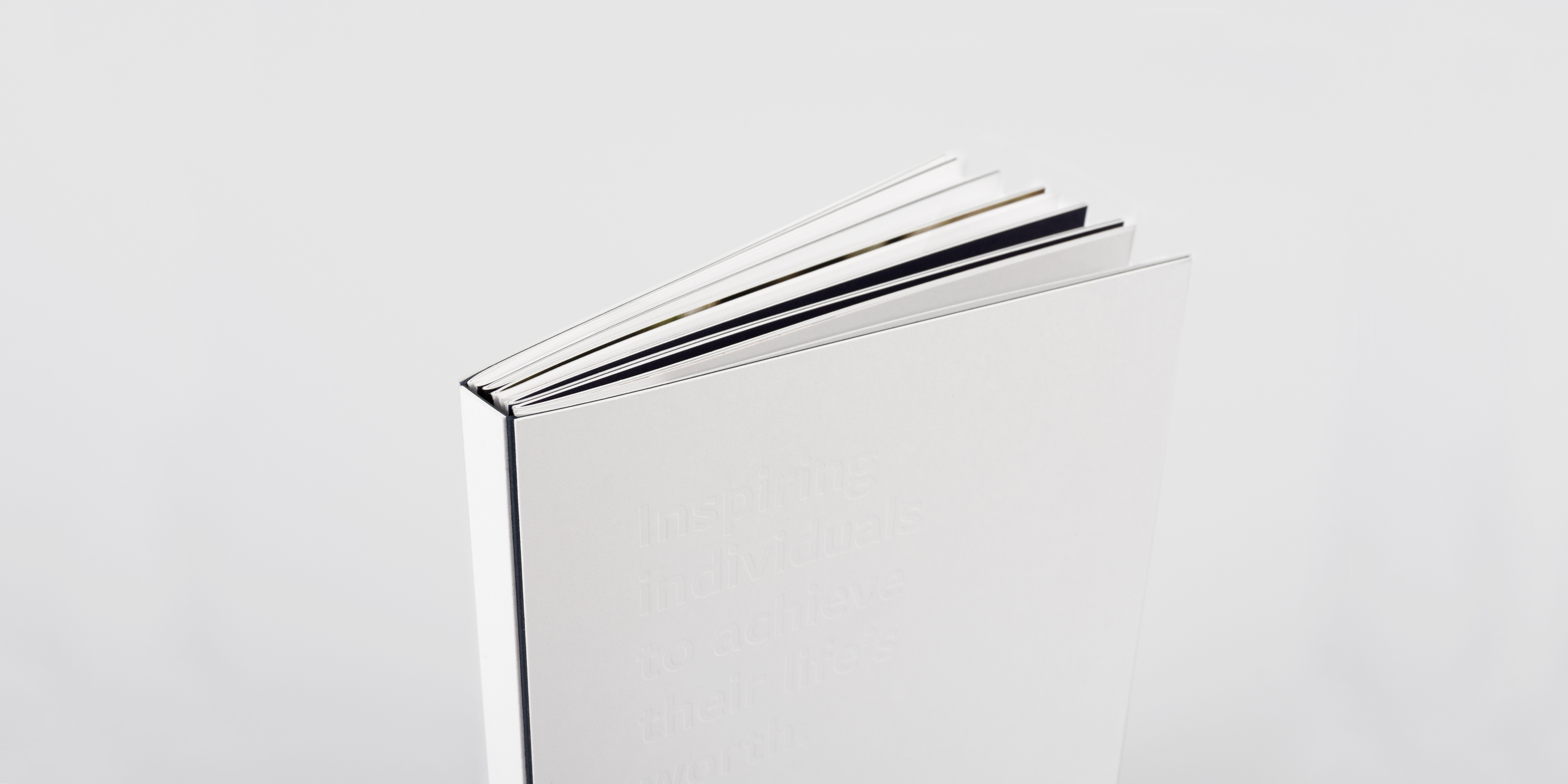 packaging & business cards
The custom-made packaging has two levels. While the first level contains the book, the second level contains the twice laminated business cards. Both, the packaging and business cards feature a hot foil stamping.