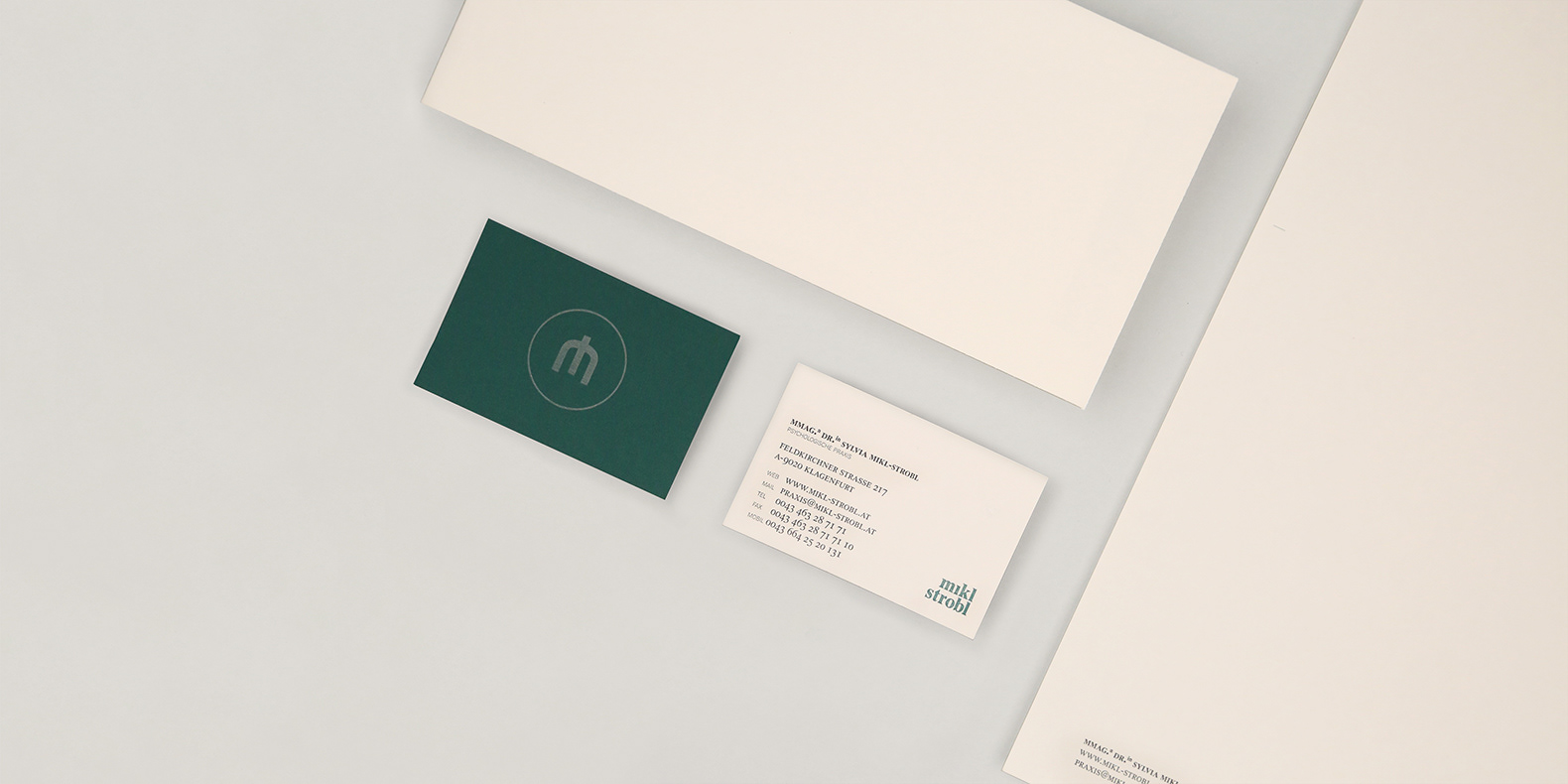 In her psychology practice, Sylvia Mikl-Strobl offers her clients the opportunity, in a protected environment, to reflect on their personal situation and find constructive solutions.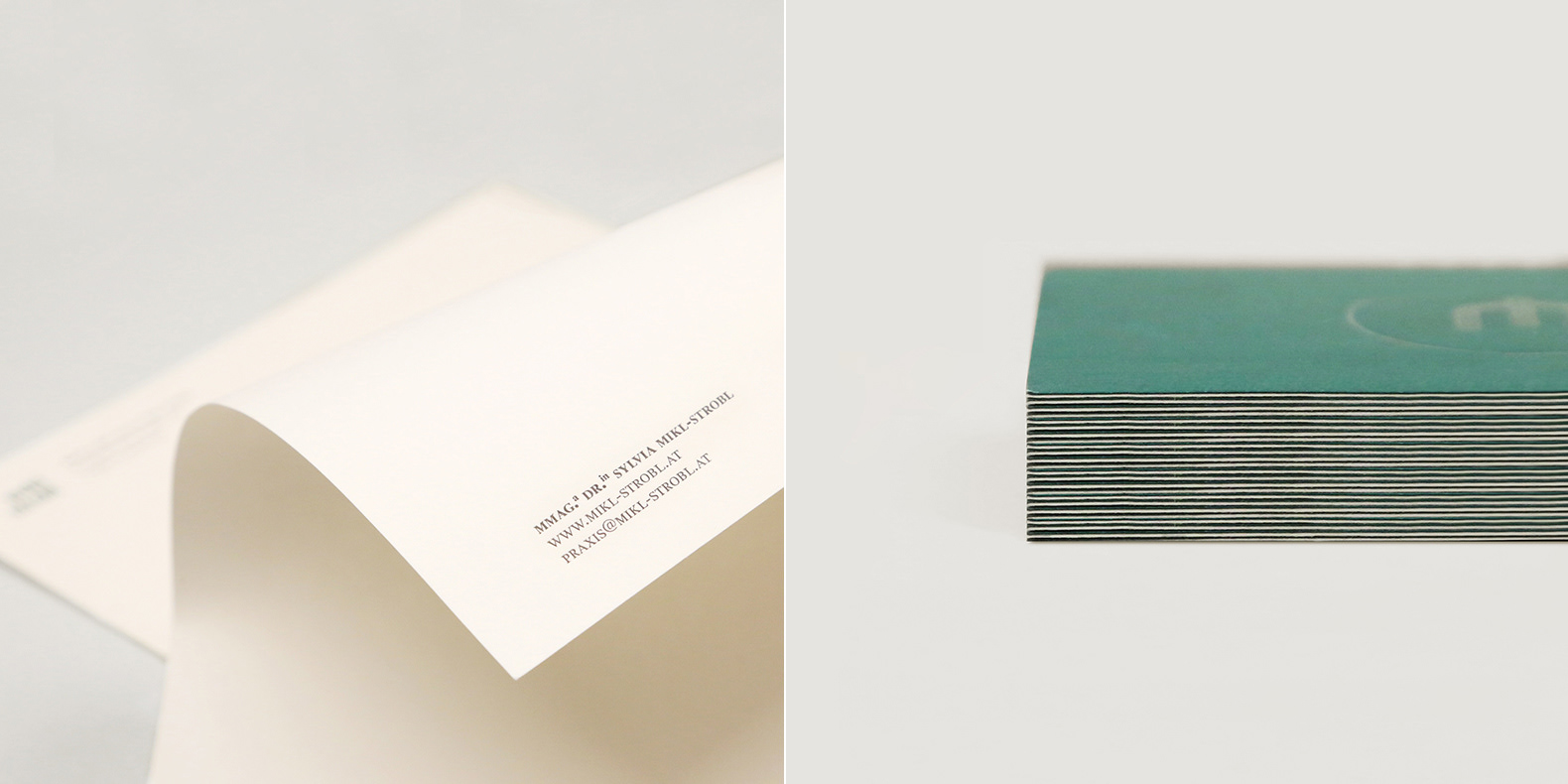 As a psychologist, Sylvia Mikl-Strobl offers solution-orientated consulting and therapies in her psychology practice in Klagenfurt. Apart from the visual identity we also created and produced some brochures for her newly opened practice.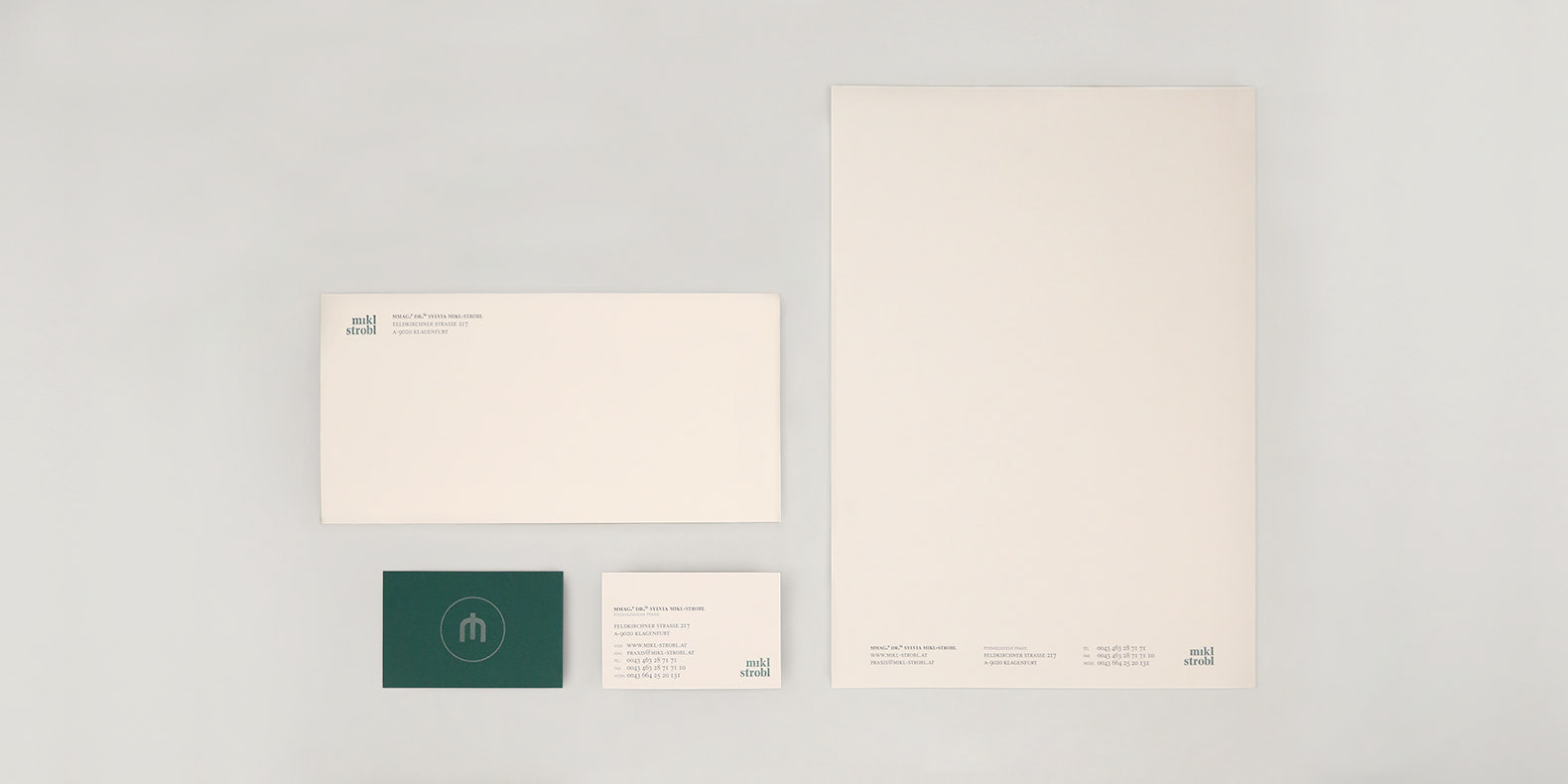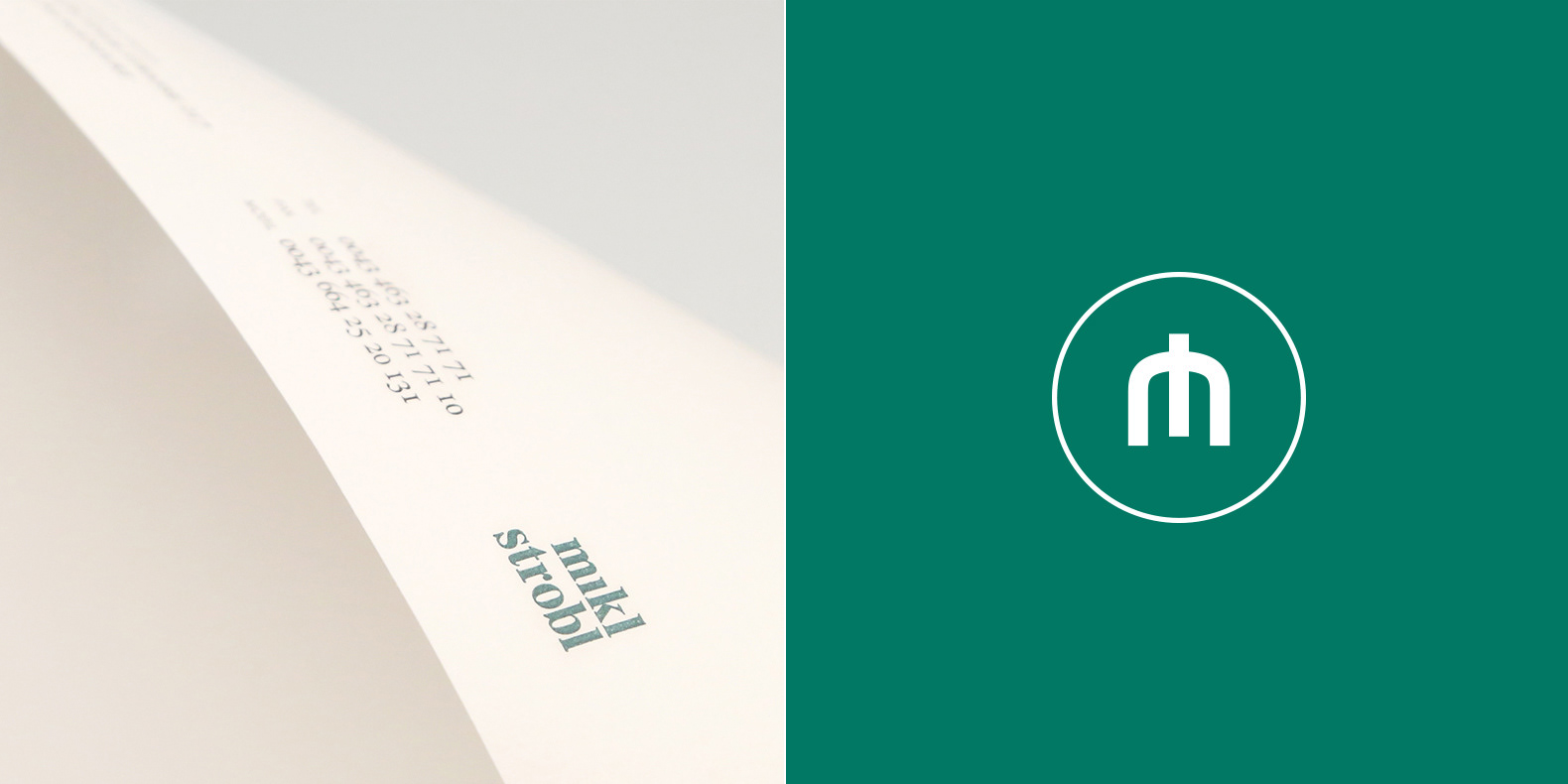 Inspired by the field Sylvia Mikl-Strobl is working in, we developed, apart from her wordmark, a signet as the core component for the branding of her psychology practice. Through the combination of the German letter M and the Greek letter Psi the signet refers both to the person and also to her professional activity. We created all her stationery, including letterpress printed business cards, headed writing paper and envelopes. We chose a warm, creme-white paper to accompany the lush green, the primary color of the branding. In addition to the text on the back of the double-layered business cards, the signet was blind embossed on the front.